Microcyber Helps Korean MORGAN Company's Product Pass FF International Certification
On Jan. 16, 2010, Microcyber Corporation cooperated with MORGAN KOREA LTD. to develop FF intelligent electric actuator and assisted them to pass the FF Foundation international certification test.
MORGAN's FF intelligent electric actuator adopts Microcyber's self-developed FF fieldbus communication round card NCS-RC105F and protocol chip FBC0409, with Link Master function, and the main indicators include: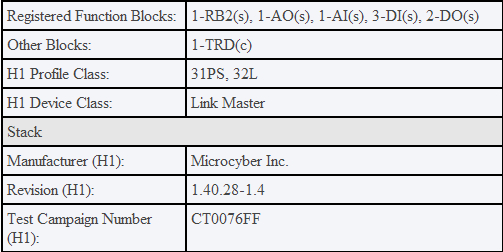 This successful cooperation further strengthens Microcyber's position in the Foundation Fieldbus OEM market.
The main business of MORGAN Company is the development, production and sales of electric actuators. So far, MORGAN has established good cooperative relations with customers in many countries and regions, and won the trust and favor of customers.
For more information on MORGAN's intelligent electric actuators FF Foundation International certification tests, please visit:
http://www.fieldbus.org/index.php?option=com_mtree&task=viewlink&link_id=1527&ffbstatus=Registered&Itemid=324